125 years of Kentucky Growers
2021 marks the celebration of our 125th birthday. In October of 1896, a small group of citizens set out to serve their neighbors and their livelihoods. Back then, Kentucky looked a little different. Farms were a primary source of income. Horses were largely transportation — not entertainment. Good insurance was much needed, but hard to come by.
Led by JE Delph, who became our first president, the group of visionaries set up shop, painted Kentucky Growers Insurance Company on the window, and began serving 10 counties. In the 125 years since, we've never looked back. Today, we're proud to serve neighbors across the state. We insure everything from farms and churches to your most prized personal possessions and your home.
Here's to the next 125 years of serving the families that make Kentucky a better place to live.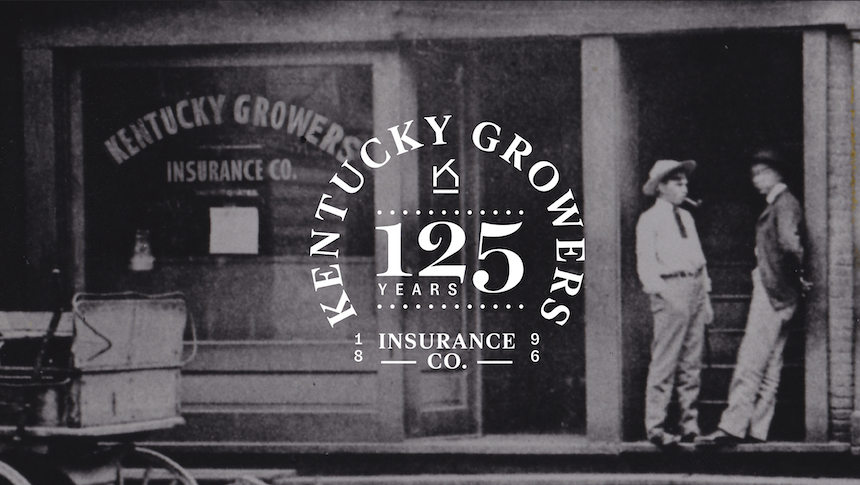 Our History
July 4, 1896
Meeting of the founders; JE Delph elected our first president
October 17, 1896
Secured charter; started writing insurance in 10 counties
September 10, 1900
CS Williams elected as the second president
December 31, 1902
Insurance in force was $361,465
January 1, 1904
Home office moved to 137 N Mill Street
March 20, 1912
Began writing insurance statewide
June 11, 1917
Purchased Southern Bank building at 139 Market Street, Lexington KY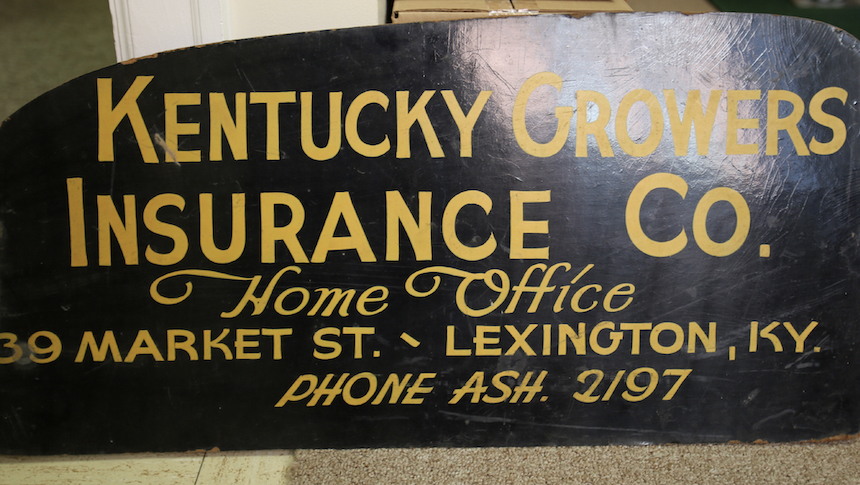 August 31, 1922
Board urged extreme caution when insuring tobacco and tobacco barns
April 30, 1934
SD Mitchell elected as the third president
August 26, 1946
50th Anniversary Celebration at the Lafayette Hotel
June 30, 1946
22 agents representing 18 counties; Insurance in force $20,351,443
May 6, 1968
WG Reading elected as the fourth president
January 1, 1971
Liability coverage added
December 31, 1971
24 agents representing 41 counties; insurance in force $201,031,098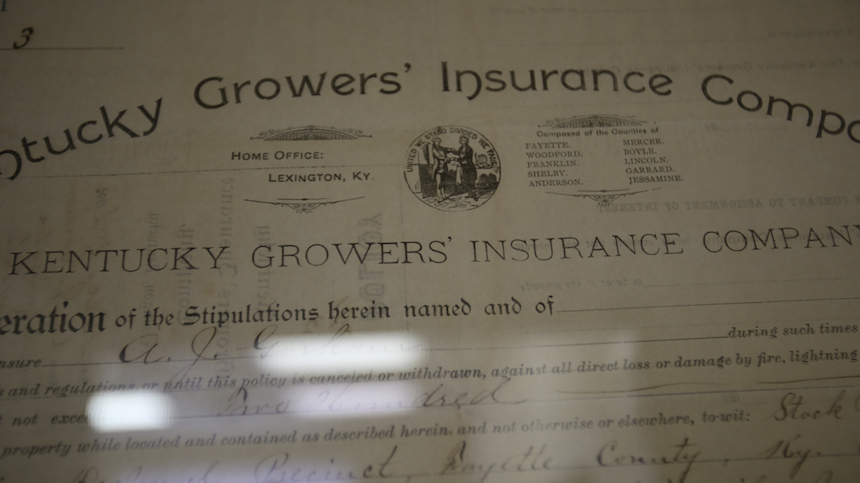 March 29, 1974
Purchased our first computer, the NCR 299
May 1, 1978
RN Parks elected as the fifth president
Dec 31, 1987
One billion dollars of insurance in force
May 4, 1992
Added the KG III policy "Quality Coverage for Quality Homes"
May 1, 1995
AM Best rating A+ (14th year with A+ rating)
March 1, 1996
68 agents representing 79 counties; insurance in force $1.7 billion
April 10, 1996
100th anniversary celebration at the French Quarter Suites Hotel
December 31, 1999
80 Agents representing 80 counties; insurance in force $2,021,223,834
May 1, 2000
Garland Farmer elected as the sixth president
December 31, 2004
95 Agents representing 85 counties; insurance in force $3,390,194,221
December 31, 2013
Over 100 Agents representing over 100 counties; insurance in force $4,038,707,435
May 5, 2014
Marc Evans elected as the seventh president
June 11, 2017
100 years in the same building, 139 Market Street, Lexington, KY
October 17, 2021
125 year anniversary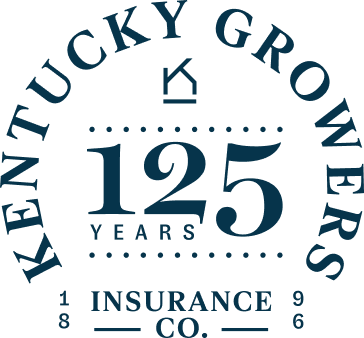 Company Profile
Kentucky Growers Insurance Company is a mutual insurance company, organized in October, 1896 and operating under Chapter 299 (Assessment or Cooperative Insurance) of the Kentucky Insurance Law and Regulations. Kentucky Growers is a property and casualty insurance company that insures homes and farms located in rural and suburban Kentucky. The Home Office is located at 139 Market Street, Lexington, Ky.
Policies are written and serviced by independent agents in over one hundred counties in the state of Kentucky.
---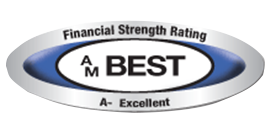 AM Best Rating
The Company is currently rated by A.M. Best's Insurance Reports on its financial position and operating performance as "A-" (Excellent) and Class V ($10,000,000 to $25,000,000) in the Financial Size Category. A new rating is assigned each year by A.M. Best based on operation and size of the Company.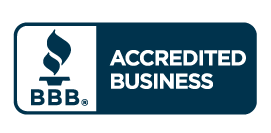 Better Business Bureau
Kentucky Growers Insurance Company is a BBB Accredited business since 5/1/1959 with the highest rating of A+.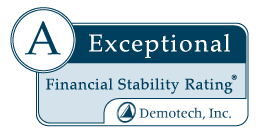 Demotech, Inc.
FSR for KENTUCKY GROWERS INSURANCE COMPANY, INC. Kentucky Growers Insurance Company holds a Demotech rating of A (Exceptional).
---